Issue One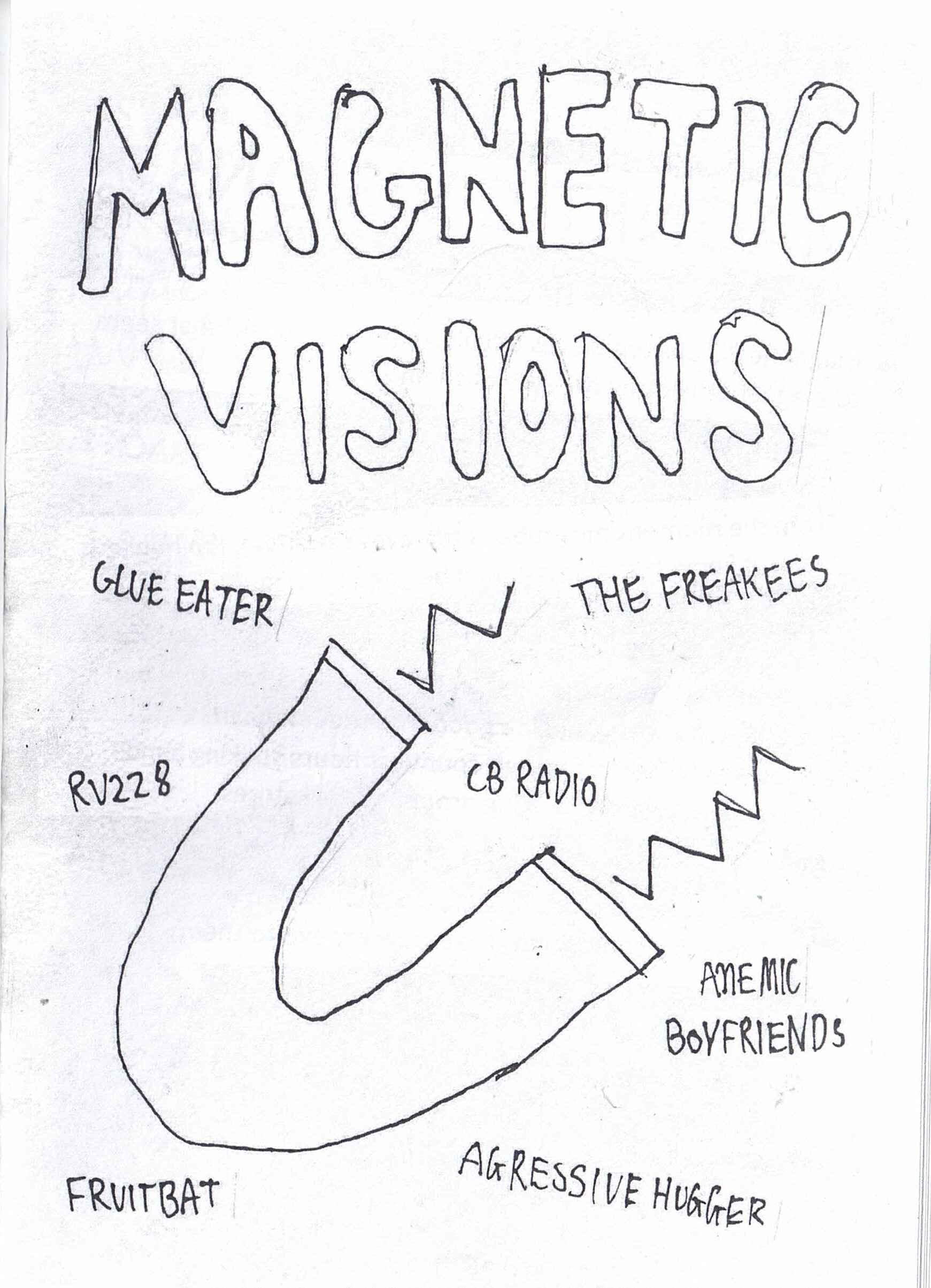 CLICK ME TO READ AND DOWNLOAD THIS ZINE FOR FREEEE
Issue One of Magnetic Visions was released on November 1st 2019. It features interviews with The Freakees, CB Radio
RV228 and Fruitbat along with write ups on Agressive Hugger and 70s band Aneamic Boyfriends. All copies came with a cassette
featuring a song from each artist mentioned. Limited to 50 copies you can purchase this zine here.
UPDATE: As of the 3rd of May this zine is s o l d o u t. Reprint pending as we speak
This was the mixtape that came with it